Cost effective way to collect, dewater, transport and
dump all kinds of sludges, slurries, and wet solids.
Dewatering box comes with permanently
mounted plastic filter media. Designed
to be used with light gravity sludge and slurries made up
of very fine particles that require the addition of a
flocculent for effective dewatering.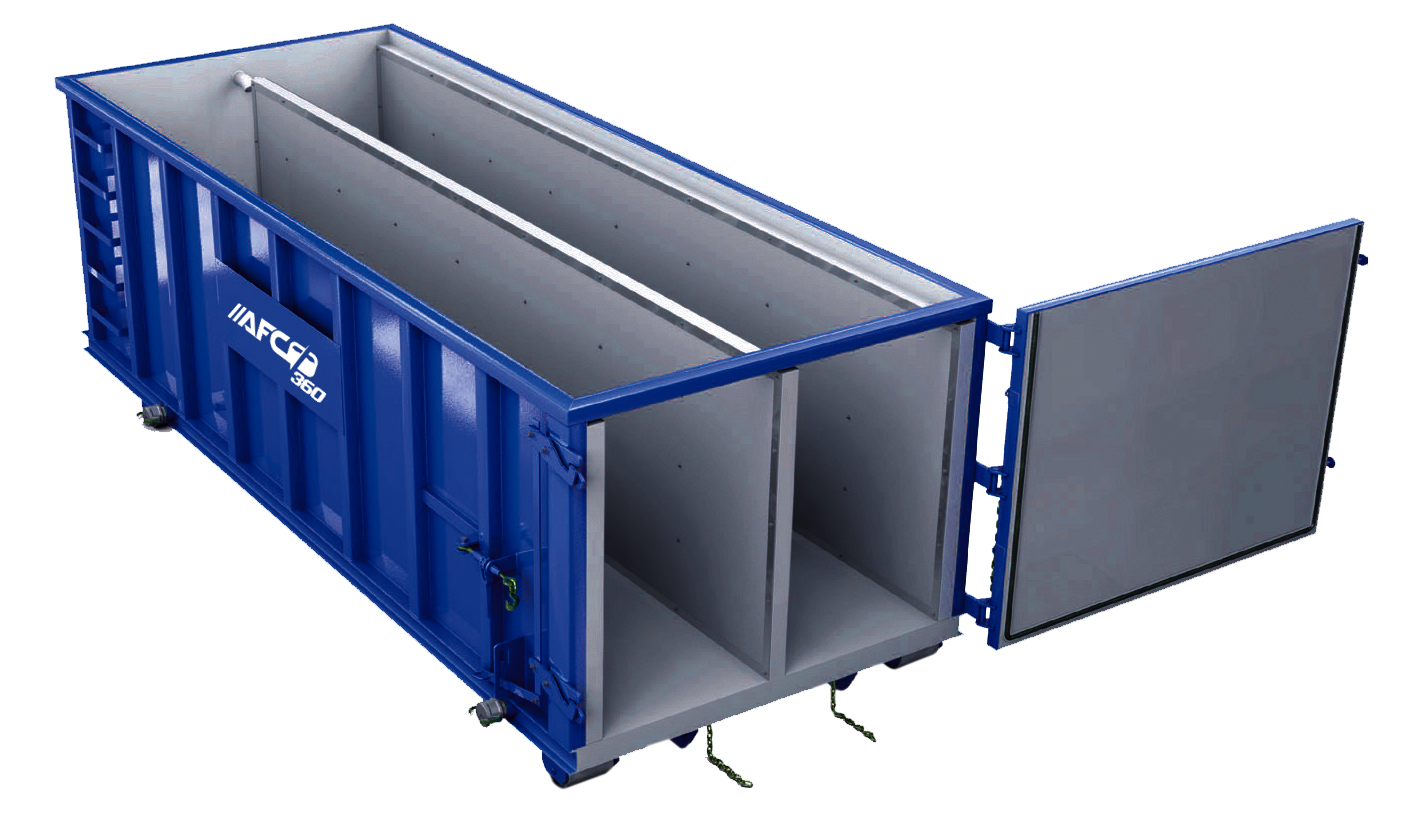 Heavy duty carbon steel construction (optional stainless
steel) 3/16" floor and 10 gage side walls with square bottom design, 6" x 2" x 1/4" bottom rails with steel wheels
Gasketed, hinged water tight rear door
Designed to be handled by a standard hook and cable type roll-off truck (hook lift type mechanisms optional)
Typical (4) 3" drain ports located at the bottom on each
side at opposing ends
Filter support panels made of expanded metal and
perforated plate (optional materials available for support
panels)
Filter media covers the floor, both side walls and both
sides of installed center wall (optional door filter and front wall filter as well as a second double wall filter are
available)
Plastic filter media comes in a choice of micron sizes
from 600 microns to 300 microns (30 mesh to 50 mesh)
Container sizes available: 15, 20, 30, and 40 cubic yards